IPMS Farnborough
Welcome to the IPMS Farnborough Model Club
We specialise in static scale models made from plastic construction kits, but welcome and encourage all forms of modelling
In this site we describe our hobby, our club and its meetings, and the various shows and events around the country where we exhibit our models
We also have information on our annual show, Modelfest, and some real-world reference material

IMPORTANT ANNOUNCEMENT:
Sadly due to the ongoing COVID-19 shenanigans, REC has closed the club hall for the foreseeable future, so we will have to cancel all monthly meetings until the situation is resolved. Keep watching for news, and I hope everyone is and remains healthy in this difficult time.
Please check the diary page for updates of the shows we were planning to attend and which have now been cancelled due to COVID-19
August 2020

Once again this month we will be doing a virtual club meeting on Monday 10th at 8pm using the usualt Zoom link. Paul will send out an email with the link details to all members who we have a valid email address for. This will also include a link to a gallery to allow you to upload photos for August. The July Gallery page is now closed and accessible via the Meeting Galleries page links to the left.

July 2020
We have had to take the decision to cancel Modelfest in September due to the COVID-19 pandemic, We shall return in 2021,

March 2020
The Competition gallery and results table are now up to date with March's club meeting which included the Members Trophy, the them of which this time was What If. The winenr was Roger Woodbridge with is "What if the Germans had won?" Warwalker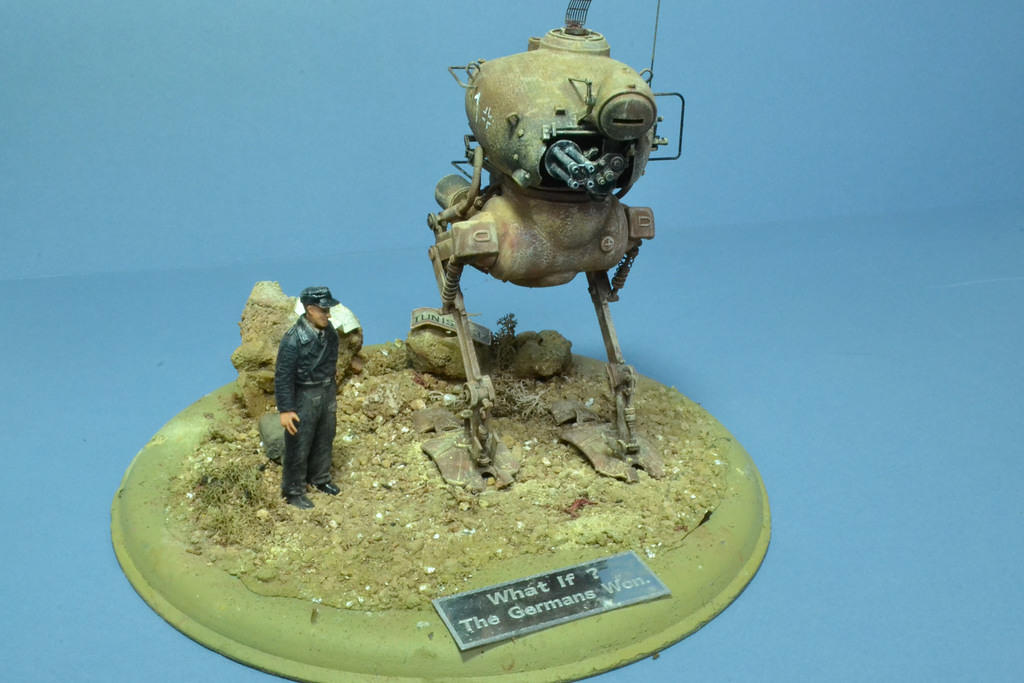 /p>
and here is Roger receiving the trrophy from Eric:
This is the month we also said au revoir to Sam and Josey as they move 'oop north' and to show our appreciation for the work put in as Competition secretary, we gave him a leaving present
We wish Sam and Joesy all the best in their new location!
February 2020
The Competition gallery and results table are now up to date with February's club meeting which included the Antipodean Trophy, won again this year by Mark Worboys with is Fairey Firefly model.
January 2020

The Competition gallery and results table are now up to date with January's club meeting
The first club meet of the year saw the voting for the Model of the Year 2019. This was won by Hugh Beyts with his superb scratch built Supermarien Channel:
and here is Hugh recieving his trophy from Sam
Second place was Les Burningham with his HMCS Drumheller
Third was Jim Potts with his Scammell Pioneer
You can see the full gallery from the Model of the year 2019 at this link
Happy New Year! The old news has been moved to the 2019 archive click here